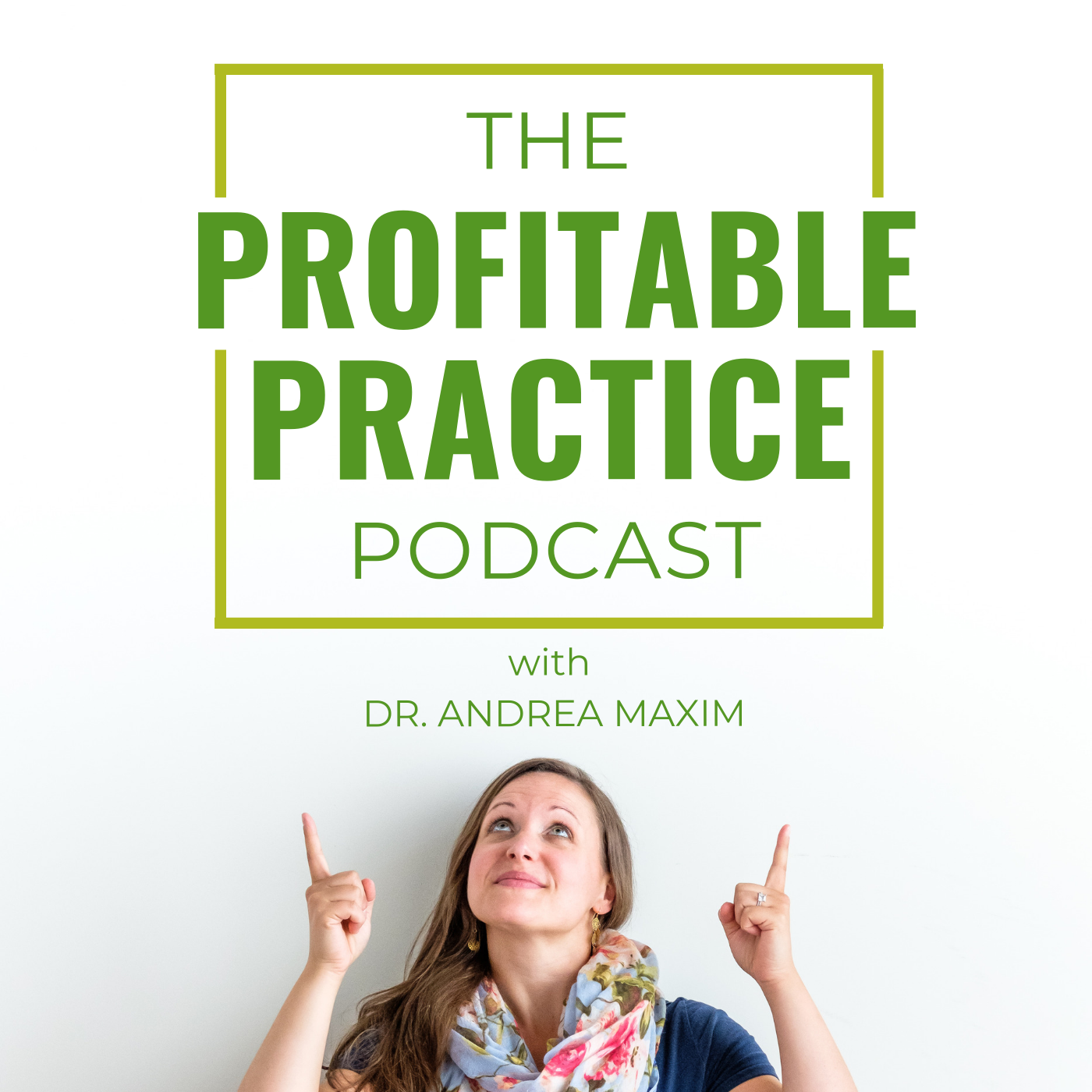 In this episode of the Profitable Practice Podcast,  we are talking about how important it is for you to choose your words wisely. And remember that you are offering luxurious health care and nothing 
IT'S ALL ABOUT IN THE WORDS THAT YOU CHOOSE TO USE. IT'S ALL IN ABOUT THE WAY YOU ARE SETTING UP YOUR BUSINESS, AND REMINDING YOURSELF OF THE VALUE AND THE LUXURY THAT YOU HAVE TO OFFER.
In this episode, I'm going to talk about episode is the experience that I had with my daughter Brooklyn's trip to the dentist - being an uninsured parent going through the expense, that is dentistry, the expense that turned out to be eight cavities, not three, with X rays with all of the things and how the woman who manages all the billing treated me. And I found it very much parallel to how we run our practices to how we run our businesses, especially and I can only speak to Ontario based NDs, a lot of people that we treat will only budget what their health insurance allows so, Stay Tuned!
IN THIS EPISODE:
[0:02] Introduction and context for today's episode – Luxury Healthcare
[1:58] I shared my experience with my daughter Brooklyn's dentist trip.
[9:03] I shared how I was reflecting on the language that we could potentially be using in our practices with our people.
[13:50] I shared how I trained my team members on the only job they are going to do with transparency, with a positive energy and service mindset.
[23:23] My final statements and takeaways.
EPISODE RESOURCES:
After You've Listened To The Episode, I Would **LOVE** To Hear Your Thoughts!
One of the best parts of any episode I record is getting to discuss the topic with you! So let me know your thoughts wherever you get social on the net, IG, FB, or email me – wherever!
Thank you for listening and learning with me on the podcast this week. Your commitment to improving the business aspect of your practice matters... Not only to you, but to your future patients and practitioners who want to be working with you. You were meant to help and heal people, so let's get to work.